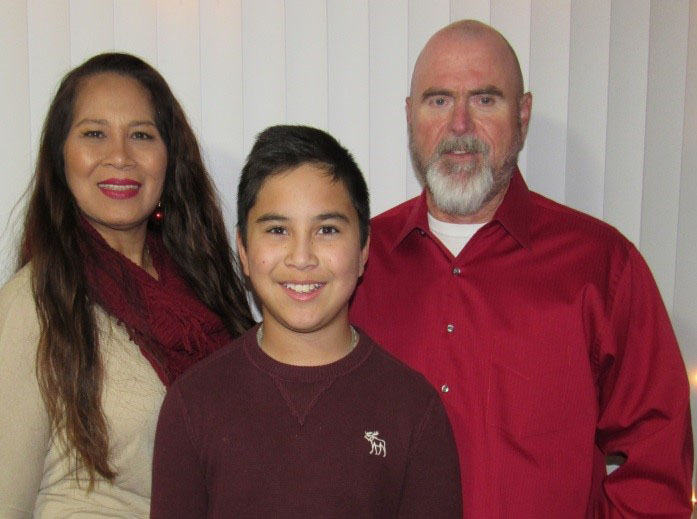 Brazil Ministry
Meet the Fowlers; Clyde, Neng (Dina), and Samuel. They are the newest members of the CrossVision INT Mission team. Clyde is a native of Louisiana and the Fowlers served in Brazil for ten years with the International Mission Board of the Southern Baptist. They left the IMB in 2010 and have since been serving as U.S. missionaries and as a pastor. However, the call God put in their heart is to make disciples in Brazil. So after much prayer, they are returning to Brazil and will be continuing to make disciples among young church leaders, pastors, and church planters.
The task is huge, as most of the evangelical missionaries are no longer serving in Brazil. The plan is for the Fowlers to return in May and re-engage with previous works in the North and began some new works in the South. Clyde will also be in need of short term mission teams (STM) to assist during the year. STMís can accomplish allot in a short period time and often are the catalyst for new works.
Short Term Mission Team Opportunities: Ideal team size would be around 15 however we do not discourage smaller or larger teams. Teams can expect to be in country for five or six days, and below are some projects STMs can assist to make these events possible.
Evangelism. Push in new works and church plants. Clyde has learned that some of the most effective way to do evangelism is through in home visits, medical tents, in school basketball camps, youth and music concerts as well as street witnessing. STMís that come will be directly involved in every aspect. Teams will come prepared to share the Gospel, share personal testimonies and your relationship with Christ.


STMís can also play a key role in the disciple making process by doing retreats and training events on a variety of Christian living needs. For example,


family and marriage retreats,
Retreats or training seminars that focus on Spiritual disciplines and warfare training
Camps teaching on how to have good healthy Christian relationships,
Training new Christians to share our faith.
Seminars or Camps that focus on personal Bible study and teaching others to teach others.
The job is too big to be done alone and partnering with churches and their STM teams is the plan from the start. CrossVision and the Fowlers are praying for God to draw a few strong U.S. Church partners to make this ministry produce much fruit. We have open dates to receive teams starting in June 2018 and continuing on throughout the year. CrossVision would like to ask you and your church to prayerfully consider becoming partners in the Brazil ministry. Over the next few months, we will be assisting Clyde in building a support team to serve with, to pray for and financially support his work. I would like to see Clyde be able to speak to your church in January, February or March so talk it up and give me, Brother Glen, a call.
Glen Pierce 903-714-2763